Do you want to help maintaining the 100 Baby Challenge wiki? The following lists the incomplete or empty categories you can expand:
September 2020
Kelsey Impicciche (born July 11, 1991) is an American BuzzFeed gaming producer, actress, variety Twitch streamer, cosplayer, and YouTuber who hosts the BuzzFeed Multiplayer The Sims 4 let's plays, most commonly known for the BuzzFeed Multiplayer 100 Baby Challenge.

Achievements are now enabled in this wiki
Users could earn badges by editing pages, uploading photos and leaving comments.
(September 12, 2020)

BuzzFeed Multiplayer premieres Season 2 marathon
To promote Season 3, on September 12, 2020, there was a three-hour YouTube livestream in which Kelsey interacted with the fans while watching a rerun of Season 2 episodes.
(September 12, 2020)

Season 3 finally has a date
Kelsey announced on her vlog that the show will come back on September 19.
(September 6, 2020)

Kelsey leaks the Impiccishmay household to the Gallery
The new Impiccishmay household with Kelly and her first babies were uploaded to the Gallery before Season 3 starts.
(September 1, 2020)

Kelsey gives a shoutout to this wiki

At the end of
Episode 57
,
Kelsey
said she uses the
list of children
to check for redundant baby names and thanked the editors of the site.
(May 23, 2020)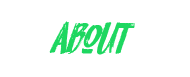 Single Girl Tries the 100 Baby Challenge in The Sims 4 is an American web series created and produced by Kelsey Impicciche. It premiered on the BuzzFeed Multiplayer YouTube channel on December 20, 2018.
The
100 Baby Challenge
, on the other hand, is a challenge in
The Sims
community in which a female Sim gives birth to 100 babies from different parents in as few generations as possible.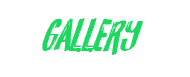 By EA ID
By hashtag
Community content is available under
CC-BY-SA
unless otherwise noted.